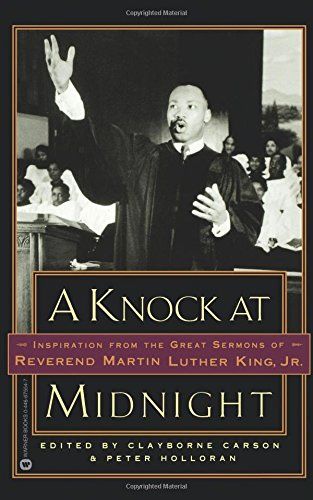 A Knock at Midnight
A Knock at Midnight: Inspiration from the Great Sermons of Reverend Martin Luther King, Jr.

by

Martin Luther King Jr.
$26.00

With fiery words of wisdom and a passion for justice, Reverend Martin Luther King, Jr., inspired people everywhere to perform extraordinary acts of courage and ignited one of the most influential movements of the twentieth century. This is the definitive collection of eleven of his most powerful sermons, from his earliest known audio recording to his last sermon, delivered days before his assassination. With introductions by renowned theologians and ministers including Reverend Billy Graham and Archbishop Desmond Tutu, filled with moving personal reflections and firsthand accounts of the events surrounding each sermon, A KNOCK AT MIDNIGHT is Dr. King's living voice today -- an irresistible call that resonates and inspires the greatness in us all.