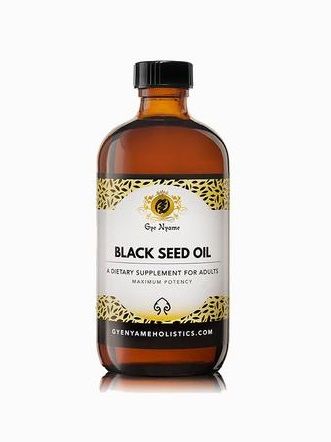 Black Seed Oil
Black Seed Oil 
$28.99 (8 oz.)
Black Seed Oil is extracted from the seeds of the Nigella Sativa plant that grows in Eastern Europe, Western Asia, and the Middle East. (Black Seed) and is an excellent source of unsaturated Essential Fatty Acids (EFAs) and offers a multitude of nutritional benefits required to maintain good health.  Can be taken orally or used topically (applied directly to the skin).
People have used the tiny black seeds of the fruits of N. sativa as a natural remedy for thousands of years. The seeds can also flavor curries, pickles, and bread in a similar way to cumin or oregano.
Black seed oil contains thymoquinone, which is an antioxidant and anti-inflammatory compound that may also have tumor-reducing properties.