Cocoa Butter & Chocolate Soap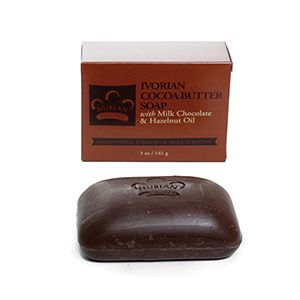 Cocoa Butter & Chocolate Soap
Cocoa Butter & Chocolate Soap - 5 oz.

5.95

A sinfully sweet cleansing experience
Enjoy sexy, soft skin with this tempting new Ivorian cocoa butter soap. Made with a delicious blend of cocoa butter, shea butter, milk chocolate and hazelnuts. Cocoa and shea butters work to moisturize your skin, while milk chocolate enhances the sensory experience and shredded hazelnuts exfoliate dead skin. You will feel fresh and renewed after one try of this tempting new soap.