Never Would Have Made It. The Rise of Tyler Perry, the Most Powerful Entertainer in Black America (and What it Really Took to Get Him There)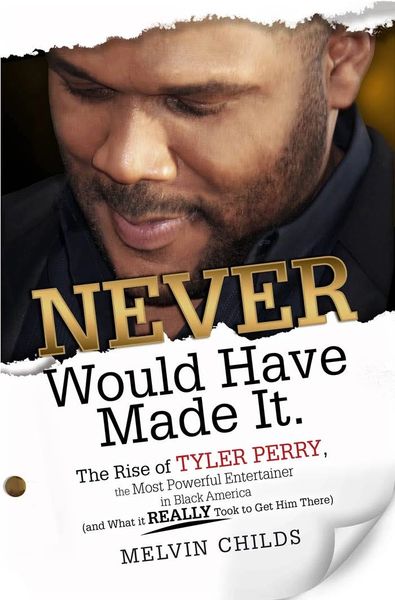 Never Would Have Made It. The Rise of Tyler Perry, the Most Powerful Entertainer in Black America (and What it Really Took to Get Him There)
Never Would Have Made It. The Rise of Tyler Perry, the Most Powerful Entertainer in Black America (and What it Really Took to Get Him There)

by
26.99
When it comes to Hollywood success stories none are more compelling than the journey of Tyler Perry from homelessness to top-grossing playwright and movie star. Melvin Childs, Executive Producer of Tyler Perry's first national tour 'I Know I've Been Changed' takes readers behind the velvet rope and details how Tyler Perry went from obscurity to a household name. In Never Would Have Made It: The Rise of Tyler
Perry, the Most Powerful Entertainer in Black America And What It Really Took To Get Him There, (Touch 1 Media, LLC., January 2012; Hard Cover $24.99, E-Book $9.99) Childs shares the true story of being a mentor, producer and friend to Tyler Perry he discovered in a state of doubt and disappointment, struggling for acceptance before small church audiences.
But Childs believed in the playwright and foresaw his success. Together they
reinvented the format creating the framework for the Tyler Perry brand, today a multi-million dollar enterprise. In a riveting account of secret back room deals, illicit cash; backstabbing and double-dealing, the book is a portrait of human nature, big business, betrayal and ultimately finding forgiveness. A must read for Tyler Perry fans Never Would Have Made It is an inspirational story about using love and faith to overcome deceit and failure. The book's uplifting message will resonate with those who have not received their due after sacrificing to contribute to the success of others.