Ready for Revolution: The Life and Struggles of Stokely Carmichael (Kwame Ture)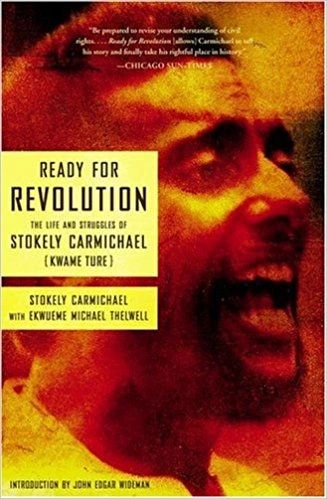 Ready for Revolution: The Life and Struggles of Stokely Carmichael (Kwame Ture)
Ready for Revolution: The Life and Struggles of Stokely Carmichael (Kwame Ture)

by

Stokely Carmichael
24.95
The astonishing personal and political autobiography of Stokely Carmichael, the legendary civil rights leader, Black Power architect, Pan-African activist, and revolutionary thinker and organizer known as Kwame Ture.
Head of the Student Non-Violent Coordinating Committee. Honorary prime minister of the Black Panther Party. Bestselling author. Stokely Carmichael (Kwame Ture) is an American legend, one whose work as a civil rights leader fundamentally altered the course of history—and our understanding of Pan-Africanism today.

Ready for Revolution

recounts the extraordinary course of Carmichael's life, from his Trinidadian youth to his consciousness-raising years in Harlem to his rise as the patriarch of the Black Power movement.
In his own words, Carmichael tells the story of his fight for social justice with candor, wit, and passion—and a cast of luminaries that includes James Baldwin, Toni Morrison, Bayard Rustin, Martin Luther King, Jr., Rosa Parks, Malcolm X, Ho Chi Minh, and Fidel Castro, among others. Carmichael's personal testimony captures the pulse of the cultural upheavals that characterize the modern world. This landmark, posthumously published autobiography reintroduces us to a man whose love of freedom fueled his fight for revolution to the end