The Spirit of an Activist: The Life and Work of I. DeQuincey Newman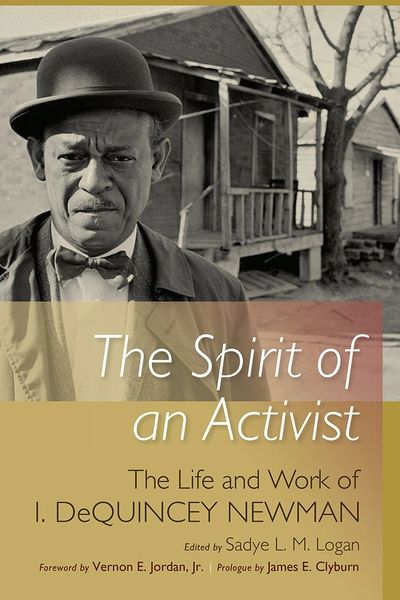 The Spirit of an Activist: The Life and Work of I. DeQuincey Newman
The Spirit of an Activist: The Life and Work of I. DeQuincey Newman
by Sadye L. M. Logan
34.95
The Spirit of an Activist chronicles the life and distinguished career of Isaiah DeQuincey Newman (1911–1985), a Protestant pastor, civil rights leader, and South Carolina statesman. Known as a tenacious advocate for racial equality, Newman was also renowned for his diplomatic skills when working with opponents and his advocacy of nonviolent protest over confrontation. His leadership and dedication to peaceful change played an important role in the dismantling of segregation in South Carolina.

The thirteen narratives in this volume by such diverse contributors as Richard W. Riley, William Saunders, Esther Nell Witherspoon, and Donald L. Fowler attest to Newman's impact on South Carolina. Editor Sadye L. M. Logan orchestrates these many contributions into an informative, moving, and sometimes passionate collage of Newman's challenges, triumphs, and small and significant everyday acts of courage.

Through this collection Logan takes the reader on an extraordinary journey from Newman's childhood in Darlington County, South Carolina, to his death at the age of seventy-four. Along that journey Newman led the state's African Americans to join the Democratic Party and was a delegate to several Democratic Presidential Conventions. In 1983 he became the first African American South Carolinian elected to the State Senate in nearly a century. The Spirit of an Activist is essentially biographical, but it uses a diverse chorus of voices to capture Newman's rich and varied contributions in transforming South Carolina's rigid and unjust social systems. His quiet dignity and appeals to reason won him the confidence, and ultimately the support, of key white political and economic leaders. In effect Newman served both as chief strategist for the protest movement and as chief negotiator at the conference table, becoming the "unofficial liaison" between South Carolina's African American citizens and the state's white power structure.

In the years that followed formal desegregation, Newman remained active in politics and became a trusted confidant of state leaders, many of whom are featured in this volume. The Spirit of an Activist includes a foreword by attorney and civil rights activist Vernon E. Jordan, Jr., and a prologue by South Carolina congressman James E. Clyburn, both personal friends of Newman who worked with him during the civil rights struggle.