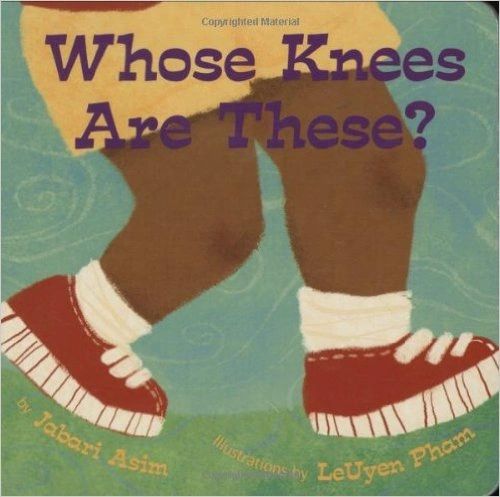 "Whose Knees are These?"
Whose Knees are These? by Jabari Asim
Takes a loving look at knees from the vantage point of a mother's lap. PreS–In these books, playful rhymes answer the title question. Knees like these/don't grow on trees. Ten little lovelies/all in a row./ Whose toes are those?/ Do you know? On each spread, viewers get a glimpse of the youngster in question. On the final spread, the book takes a vertical twist to show the whole, laughing child. The stories are sweet and simple, and children will enjoy bending knees or wiggling toes along with the protagonists. The illustrations were sketched in graphite and painted digitally; they are warm and lively with swirls of color and friendly animals looking on. The text refers to knees so brown and so strong and toes so brown and sweet.