Willie Mays: The Life, The Legend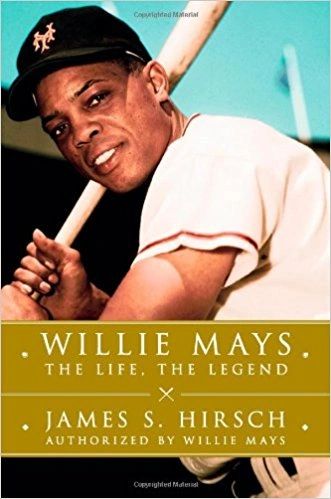 Willie Mays: The Life, The Legend
Willie Mays: The Life, The Legend

by

James S. Hirsch
25.00
Considered to be "as monumental—and enigmatic—a legend as American sport has ever seen" (Sports Illustrated), Willie Mays is arguably the greatest player in baseball history, still revered for the joy and passion he brought to the game. Mays began as a teenage phenom in the Negro Leagues, became a cult hero in New York, and was the headliner in Major League Baseball's bold expansion to California. With 3,383 hits, 660 home runs, and 338 stolen bases, he was a blend of power, speed and stylistic bravado that fans had never seen before. Now, in the first biography authorized by and written with the cooperation of Willie Mays, James Hirsch reveals the man behind the player.
Willie is perhaps best known for "The Catch"—his breathtaking over-the-shoulder grab in the 1954 World Series. It is a classic visual that represents a transcendent figure who ushered in a new era of baseball, received standing ovations around the globe, and—during the turbulent civil rights era—advocated understanding and reconciliation. However, the years of racial attacks, the stress of celebrity, and the mental and physical demands of the game also took a toll. Meticulously researched and drawing on lengthy interviews with Mays, as well as with close friends, family, and teammates.
portant part African Americans played in that process. His chronicle of the daily table in the White House proclaims a fascinating new American story.